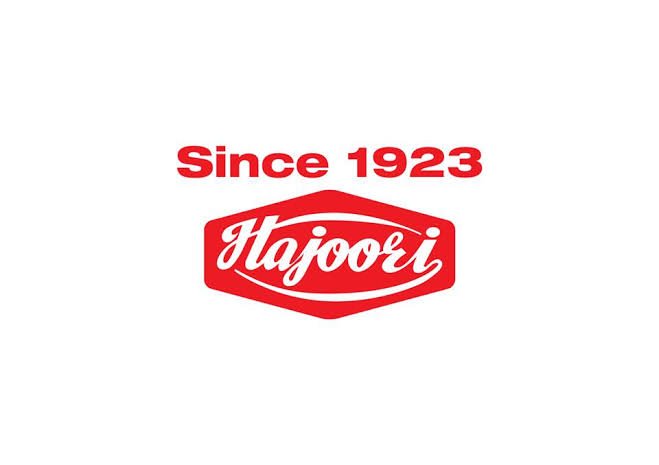 About Us
Amidst the start of India's struggle for freedom in 1923, Mr. Abbas Rahim Hajoori, a youngster from Surat, invented India's very own home-grown fresh juice based carbonated drink Socio.
The name Socio was derived from the Latin word Socious which means to be a member; in classical Roman times Socious was used to refer to a comrade, friend or an ally. Abbas chose this name to encourage the Indian Consumers to accept a home-grown drink over then prevalent foreign brands.
After its launch Socio started gaining a lot of popularity, in fact it became the chosen drink of the people of Surat. Over time the management noticed that the locals had a unique way of pronouncing their drink's name, they called it Sosyo instead of Socio, due to their local dialect and diction. Recognising and honouring the prevalent use of the nomenclature Sosyo by their customer base, Sosyo Hajoori Beverages Pvt. Ltd. took the bold and enterprising decision of renaming itself Sosyo in 1953.
Sosyo is everyone's favourite and chosen drink, over time its popularity has spread far beyond just the diamond city. The company has multiple franchises and handles an entire spectrum of distributors across India. Warm patronage and consistent quality have always been the bedrock of the Sosyo Hajoori Beverages Pvt. Ltd. Success Story, securing their position as forerunners of India's cold drink market and being reckoned as a leading brand in the Indian market. Till date Sosyo Hajoori Beverages Pvt. Ltd. has launched over 100 flavours and earned the distinction of being ranked as one of India's top 1000 brands.
With 18 manufacturing units and 16 franchiselettes across India and exports to countries like UAE, Zambia, Switzerland, USA, UK, New Zealand, South Africa, Canada, Australia, New Zealand we aim to grow into a national brand with a strong franchising network all over India.
Our Vision
We want to create products with unique tastes and homegrown blends to make our beloved customers happy and help them relate with each other as Indians over a bottle of Sosyo!
We Sosyo Hajoori Beverages Pvt Ltd Require Production Manager.
South Gujarat based Beverage company, in its expansion of operation, looking for a middle level manager to spearhead the operations at one of the bottling plants.
The applicant must meet with the following criterion:
• Age: Maximum 35 years.
• Qualification: Food technologist, Mechanical engineer, Chemical engineer.
• Experience: Eligible candidate must have minimum 7-8 years' experience in operation of a Beverage plant out of which at least 1 year in the middle level management. o Should be well acquainted with the operation and maintenance of CSD/Fruit juice processing machines, automatic bottle filling lines, utilities and service lines viz refrigeration, boiler, water treatment, ETP, electrical etc. o Significant exposure in processing and production equipment like Pasteurizer, Homogenizer, PET bottle blowing, filling and packaging process in PET/Glass bottles, Spouts is a prerequisite.
• Aspirant must possess good interpersonal communication skills in order to manage all functions like purchase, stores, production, quality control, dispatch, accounts, sales, marketing and maintenance.
• Should possess managerial capabilities in accepting next level challenge in the plants at other location.
Salary : As per Experience.
---
Summer Internship

2 months internship
7 certificate with hard copies
5 Interesting projects
Limited seats