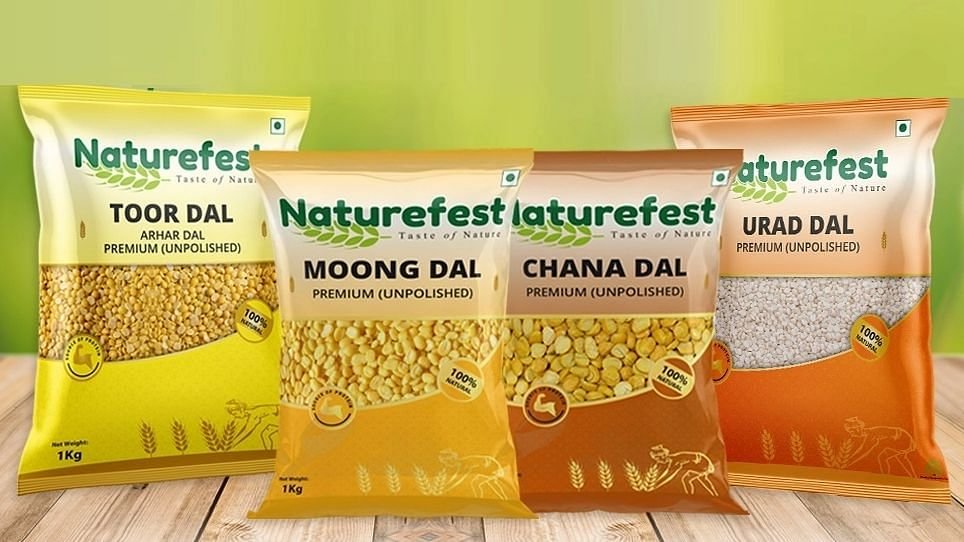 In a world where most restaurants and almost every home are using processed foods, there is a silent but growing movement of people who are committed to providing seasonal fresh food grown responsibly. One such commitment comes from NextG Apex, a holistic retail sales and marketing company with a track record of nurturing successful brands for more than a decade.
It has pioneered efforts to support organic farmers and bring eaters closer to fresh, healthy staples with its new launched product portfolio, Naturefest. The newly launched category comprises of regular grocery items like organic basmati rice, pulses and spices rich in nutrients and antioxidants.
Over the last 2 years, the concept of farm-to-table has gained immense popularity. There are various approaches to this concept, but it ideally comes down to the food prepared using locally sourced or homegrown produce. The ingredients are essentially grown naturally and organically.
The Indian farming market was valued at Rs 22,516 billion in 2021. According to estimates by IMARC Group, the market is expected to reach Rs 41,148.7 billion by 2027, growing at a CAGR of 10.5% during 2022-2027.
Amarnath Halember, executive director and CEO, NextGApex India Pvt Ltd., said, "We are restructuring and diversifying our product portfolio across segments for the Conscious Healthy Consumer. The ongoing Covid-19 pandemic has triggered a massive shift in consumer behaviour, towards good, healthy eating, globally. Therefore, with the launch of this new vertical, we aim to become a one-stop solution for all organic (health and wellness) product needs.
We remain committed to our vision of being a Medium of Consciousness in the worldwide marketplace by promoting, inspiring and supporting true wellness and respect for all living beings and Mother Nature. While we focus on improving the taste of our products by emphasising their purity, when buying NextG Apex products the customer also contributes to the lives of the farmers and the environment. We hope that our brand strikes a chord with the young generation who are amongst the most informed and conscious of what they consume. We aim to continue to offer consumers fast and reliable delivery."
"Nutrition is not only the key to good individual health but also a healthy nation. While the agricultural revolution may have helped resolve the food security crisis in the country, India is still home to the highest number of undernourished people worldwide—194.6 million—according to the Food and Agriculture Organisation. Delivered straight from the farm to the table, our minimally processed, unpolished dals and rice are packed with all the goodness and freshness, just as nature intended them to be," he concluded.